Bill Pay
Bill Pay is an additional tool that will truly streamline your finances and is totally FREE. Discover how you can pay your monthly expenses with just a few clicks- in a fraction of the time that it takes to write out checks and without the added expense of postage. This product is offered through online banking, once you have registered this resource is available to you.
Benefits of Bill Pay
Send money from your Legacy account to anyone. If the recipient does not accept electronic payments, a paper check will be created and sent.
Look up your payment history for all your payments or specific payees.
Schedule one-time or recurring payments to be automatically completed on the dates you choose.
View your list of payees and pending payments, and make changes at any time.
Ensure that all your bills are paid on time.
How to get to Bill Pay
While logged into your online account, hit "money movement" at the top, and then click the "Bill Pay" option. Once you click that the next page will have a "Yes, Enroll me" option. After you choose that it will take you to make a payment or add a payee page to get started.
What about security?
Legacy State Bank takes security issues very seriously. You can feel confident that with secure firewalls, SSL encryptions, and intrusion detection systems, your money and your financial information are safely protected at all times. You'll have a private password to ensure that only you can access your accounts, and your account data is for your eyes only.
For more information
Call us at (770) 554-2265 or click
Contact Us
to send a secure email to your personal banker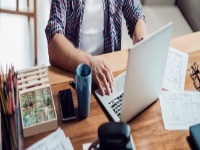 Not currently an Online Banking User?
Your Legacy account conveniently at your fingertips.