Security Statement
Legacy State Bank takes security issues very seriously. You can feel confident that with secure firewalls, SSL encryptions, and intrusion detection systems, your money and your financial information are safely protected at all times. You'll have a private password to ensure that only you can access your accounts, and your account data is for your eyes only.
It is important that you keep your computer up to date by installing updates and having anti-virus protection on your computer to help prevent ID Theft.
Visit the link for ID Theft & Protection, found under the Services tab, to learn more on how to protect yourself from Phishing; Social Engineering and much more.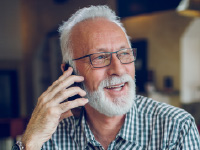 Contact Us
For high quality customer service, just give us a call! We also have a convenient and secure online contact form for all your questions or concerns.