Community Happenings
Legacy State Bank
The small Community Bank you remember
Local ownership and local decision makers
A Bank that cares and invests in our local community
Easy to understand and easy to use products
Excellent customer service
Legacy State Bank is proud to be a part of this community. We want our customers and community to know that we love and support them.
Quote of the Month
"Accept both compliments and criticism. It takes both sun and rain for a flower to grow." - Marek Kosniowski


In Our Community
~Legacy State Bank is a proud sponsor of Groovin' on the Green~ 
2023 Free Concert Lineup
May 19 - Elton Live (Elton John Tribute Band)
June 16 - Swingin' Medallions
July 21 - Departure (Journey Tribute Band)
Aug 18 - Firelake (Bob Segar Tribute Band)
Sept 15 - The Blast Band 
In the Bank
Our Current FREE Gift

Casual Change for Charity

When you open a new account or refer someone to us (and they open an account), you will receive a          FREE Garden Flag.

For January, February, and March:

Walton County Special Olympics
---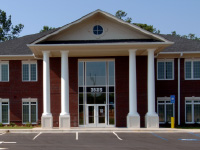 Our History
Legacy State Bank is a locally-owned and operated Georgia bank. We're proud to serve our customers for over 15 years.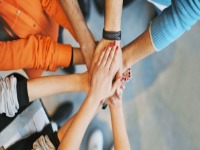 Our Legacy Team
Your Friends, Your Neighbors, Your Bankers.