Legacy State Bank
The small Community Bank you remember
Local ownership and local decision makers
A Bank that cares and invests in our local community
Easy to understand and easy to use products
Excellent customer service
Legacy State Bank is proud to be apart of this community. We want our customers and community to know that we love and support them.
Quote of the Month
"There is nothing noble in being superior to your fellow man. True nobility is being superior to your former self ."

-Ernest Hemingway


In Our Community
~Legacy State Bank is a proud sponsor of Groovin' on the Green~ 
August 20th-Groovin' on the Green (Roadhouse Atlanta)
September 2nd-Pulic Safety Day
September 10th-Movies on Main (Raya & the Last Dragon)
September 17th-Groovin' on the Green (On The Border)
October 9th-Back the Blue car show
October 16th-Autum Fest
December 4th-Christmas Parade & Tree Lighting
In the Bank
Our Current FREE Gift

Casual Change for Charity

When you open a new account or refer someone to us (and they open an account), you will receive a          bird house or a garden flag with holder.

For July, August, and September

Student Success Alliance
---
At Legacy State Bank we believe in Teamwork and Encouragement! We have created an "Apple Dapple" award. The recipient of the award will hold on to the Apple for one week and then they will choose another co-worker they feel deserves the award!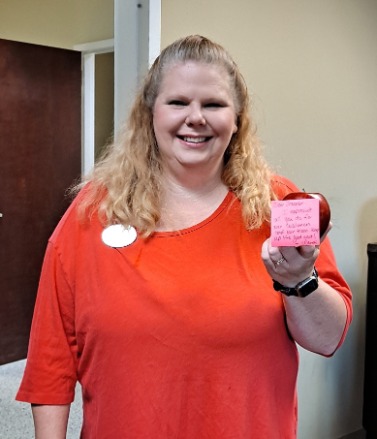 Congratulations Shannon!